BIO 699 Conserving Biodiversity in the Northern Sierra Nevada
Start Date: Sunday, July 31, 2022
Instructor: Michael Vasey
Fee: $395.00
Units: 1
Term: Summer 2022
Course Description
Biodiversity in the Northern Sierra is largely driven by ecosystem processes such as fire regimes, water availability, and soil properties shaped over time by climate shifts and geographical setting. Another important factor is species interactions, including the influence of human impacts on ecological communities and other native species. In this class, we will focus on biodiversity associated within the watershed of the North Fork of the Yuba River and how it has been, and is currently being, impacted by alterations of fire regimes and water availability. For millennia, Native Americans culturally managed this mountainous landscape and its rich biodiversity. In the mid-19th Century, mining, timber harvests, dams, and other impacts of Euro-American settlers dramatically transformed this landscape and triggered long term ecological changes that have resulted in more dangerous wildfire regimes and significantly altered water dynamics. These changes pose continued threats to both biodiversity and modern human communities in the watershed.
The Sierra Nevada Field Campus (SNFC) is situated in the heart of the upper North Yuba River watershed. In November 2019, nine organizations signed a Memorandum of Understanding which established the North Yuba Forest Partnership (NYFP).  These include the Nature Conservancy, South Yuba River Citizens League, Yuba Water Agency, National Forest Foundation, Blue Forest Conservation, Camptonville Community Partnership, Nevada City Rancheria Nissenan Tribe, Sierra County Board of Supervisors, and Tahoe National Forest. Numerous publicly funded conservation measures, such as forest thinning, and measures to protect endangered species, such as the California Red Legged Frog, are being initiated to both protect human communities and promote biodiversity.
This course will review key issues involving biodiversity conservation in the North Yuba Watershed in the context of this innovative new partnership and its proposed activities. We will hear from key players, participating scientists, and visit sites scheduled for biodiversity related treatments. We will emphasize the potential for monitoring these sites in the context of future SNFC classes so that we can help the NYFP, and the North Yuba watershed community, track changes and progress over time.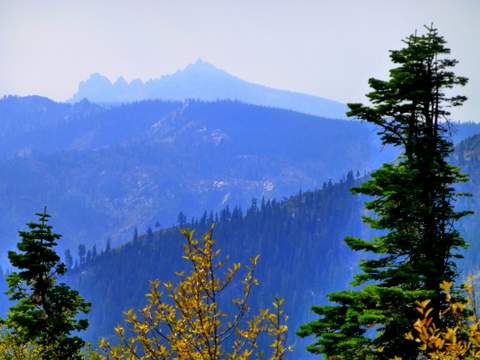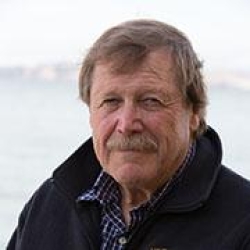 Instructor Bio
Dr. Vasey (Mike) got his MA in Organismal Biology from San Francisco State and his PhD in Environmental Studies from UC Santa Cruz in 2012. Mike was originally hired as Coordinator of the Conservation Biology Program at SF State in 1990 and began teaching the non-majors "Our Endangered Planet", a Conservation Biology course, in the early 1990's. He continued teaching this class until being hired as Director of a San Francisco State partnership program with NOAA, the San Francisco Bay National Estuarine Research Reserve (SF Bay NERR) in 2013. While administering the SF Bay NERR, he engaged in multiple studies focused on tidal vegetation monitoring and regional tidal wetland dynamics.
Mike began teaching "Conserving Biodiversity in the Northern Sierra Nevada" in the late 1990's through the early 2000's. He stopped teaching because of his dissertation research and later administrative role with the SF Bay NERR. Nevertheless, he helped mentor students and guest lectured over the years. In 2019, he co-taught Nature Studies at the Sierra Nevada Field Campus (SNFC) with Jim Steele. In his spare time, Mike became an expert in Arctostaphylos (manzanita), the most diverse genus of shrubs in California. His dissertation research focused on the influence of the coastal marine layer (summer fog) on maritime chaparral where about half of the local endemics in Arctostaphylos are situated. Throughout all of these studies and programs, Mike has focused on the conservation implications of his work and how ecological principles can be applied to landscape-scale preservation of native species and habitats. He has developed a deep knowledge of endangered species management, fire ecology, hydrology, forest dynamics, and local land use practices (including those of pre-colonial native people).
In 2000, in part due to his involvement with the SNFC, Mike and his partner, Patti, purchased a cabin near Bassets. Since then, he has spent a lot of time getting to know species, habitats, and ecosystems in the watershed of the North Fork of the Yuba River. Mike's vision for this course is to engage students in field excursions and lectures, including guest lectures, that will focus on the new North Yuba Watershed Partnership (NYWP), their activities, the science behind their initiatives, and how the SFNC (in part through this class) potentially can serve in the long term as a source of best scientific principles and advice concerning long-term monitoring and assessment of their (and related) regional programs. The primary mission of the NYWP is to conduct a coordinated, regional initiative to adopt forest management (e.g., forest thinning and controlled burns), endangered species reintroductions, and water conservation, and other measures to address concerns about rapid climate change. Consequently, this course will eventually satisfy the climate change certification credits recently adopted by the College of Science and Engineering
Course Details
Course Schedule
Class will meet early on Sunday afternoon, August 31, for a full orientation. A full schedule will be circulated at that time. Once the schedule is set and the student participants are determined, the full draft schedule will be sent to all students by email.  For further information, contact mvasey@sfsu.edu.
Supplies List
Students should bring sturdy field shoes, gloves, a hat and sun glasses for protection, a field journal, water bottle, small pack, and personal computer capable of email and internet connections for class time (rather than field).
Lodging and Camping Supplies
Camping gear if you are staying on campus:
tent and sleeping pad (unless you are staying in our tent with a cot provided)
warm sleeping bag
pillow, toiletries, and towel
flashlight and lantern
alarm clock
Field gear for everyone:
day pack
sunscreen
insect repellant
water bottles
plastic containers for packed lunches
sense of humor
You might also want to bring:
camera
binoculars
hand lens
camp chair
Clothing:
The weather in the Sierra Nevada can vary greatly, even in a single day. Be prepared for chilly temperatures at night, even below freezing early in the summer. Rain is a possibility any time, whether forecast or not. Variable weather clothing that can be layered is best: long pants and a long-sleeved shirt, warm sweater and jacket, t-shirt and shorts or skirt, sturdy shoes or hiking boots, sun hat, rain gear, and a warm hat or gloves for cold weather and/or night activities. And, if you come later in the season, bring your swimsuit for afternoon dips in the lakes!