Gallery
Some say the only way to truly understand the beauty of the Sierra Nevada Field Campus is to be there and experience it yourself. We agree! But in case you haven't been before, enjoy these photos as a taste of what you might expect to see. Please remember these photos are just a small glimpse. We look forward to welcoming you up to the campus so you can experience how special this place truly is. See you up in the mountains!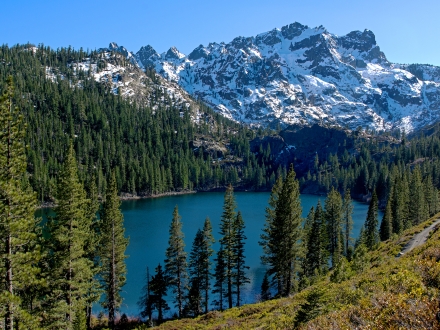 A view of majestic Sardine Lake right down the road from the campus.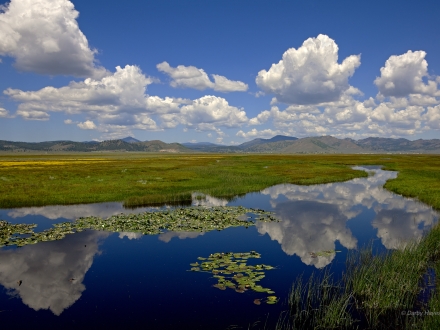 The Sierra Valley is also nearby and offers world class birding and wildflowers.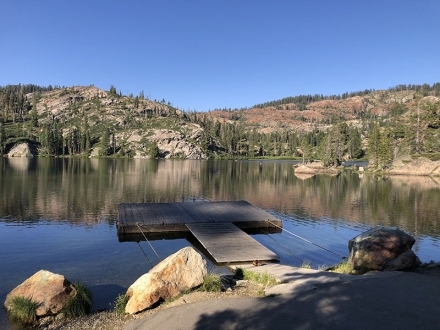 Swimming opportunities abound in rivers and lakes all around the field campus.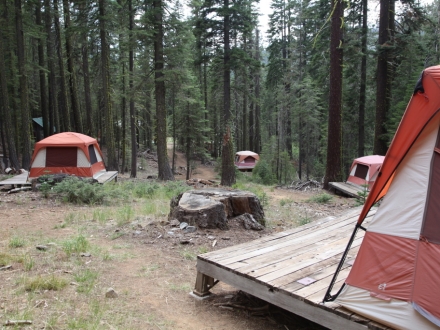 A view of some of our tent platforms tucked into our cozy forest.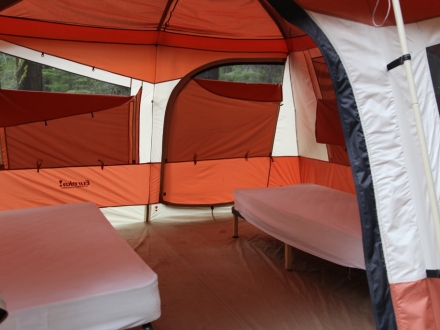 The inside of one of our tents. Each comes with 2 beds with mattresses and views of the forest out your window!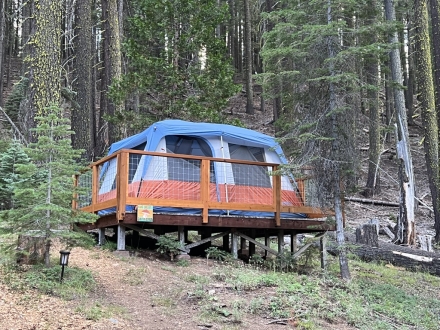 Another view of one of our tents.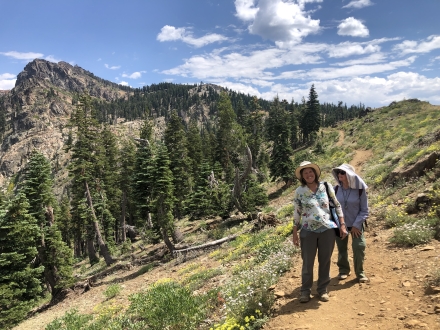 There are endless trail options around the campus. Here are some geology students on a nearby hike.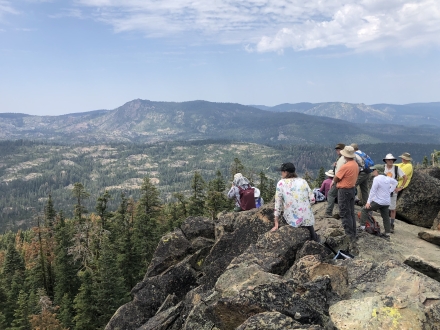 It's easy to find breathtaking vistas in the area. Here is one of our classes out for the day.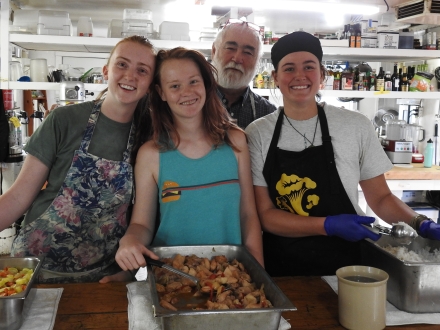 We have a commercial kitchen staffed by a lovely crew each summer ready to take care of you and feed you 3 meals a day!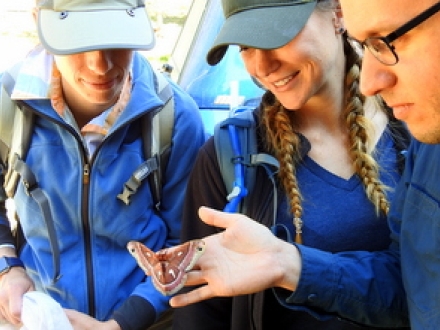 We offer classes in all sorts of natural history topics. Here are students in our annual Butterflies and Moths class.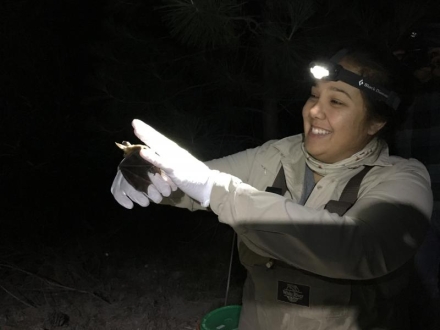 During our annual "night owl" week, we offer classes in astronomy, night photography, and the conservation of bats (pictured here).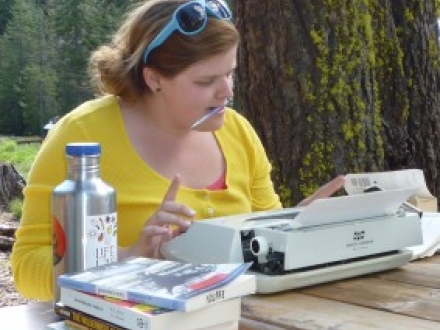 Whether its for a writing retreat with your colleagues or a writing class, the field campus offers an ideal place to write and relax.