Invasive Natural Inks and Pigments of Northern CA
Dates: June 30-July 2, 2023
Instructor: Elissa Callen
Fee: $300
Term: Summer 2023
Course Description
Join Elissa Callen in exploring the use of California invasive plants as art materials for inks, watercolor, and environmental restoration. Throughout the course, students will learn about native and invasive plants, how to ethically harvest plants as color for dyes, inks, and pigment, and how to process them into inks and watercolor. Students will also gain a better understanding of the importance of building a deeper relationship with the natural environment through learning about conservation and the ecological impact of their artistic practice. The class will primarily focus on using invasive plant species of Northern California, but we will also explore the beautiful campus and nearby to see what we can sustainably use on site.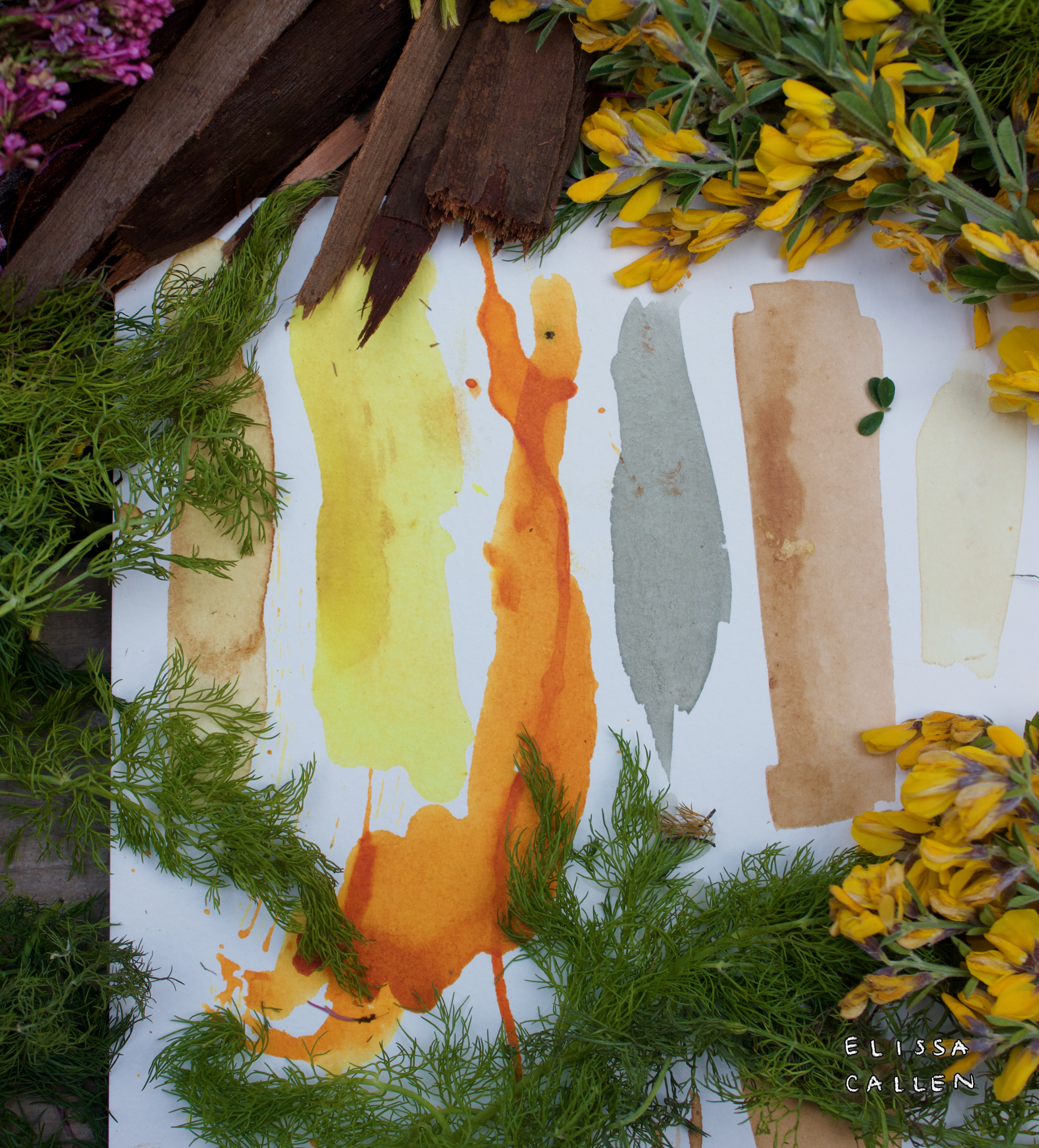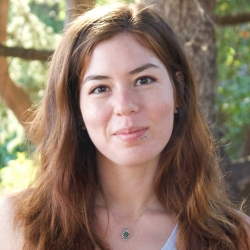 Instructor Bio
Elissa Callen is an artist working with local plants and fungi to make natural pigments, inks, and dyes that she further uses as the staple materials in her art practice. She holds a degree in fine art, has a professional background in horticulture, and nearly ten years of experience researching and practicing sustainably using natural materials for color. She has taught through institutions including Point Reyes National Seashore, Save the Bay, and the Sonoma County Mycological Society. 
She is passionate about California ecology and believes in using her work with natural materials as a means of increasing community interest in environmentalism, preservation, and connectedness to the native landscape. 
Website: http://elissacallen.com
IG: @slateandrust
Course Details
Course Schedule
Class will begin on Friday evening at dinner followed by a presentation, introduction materials and process, and an orientation to the workshop.
Saturday will be a full day of learning and crafting.
Sunday we will complete projects in the morning and end around lunch time.
Supplies List
Required: 
Foraging basket/collection bags
Comfortable shoes 
Water bottle 
Notebook and pen/Field journal 
Sunhat/sunscreen
Recommended: 
Personal watercolor paper 
Favorite brushes
Field guide books of the Sierra Nevadas
Small drawing board, or surface for drawing/painting while in the field
Lodging and Camping Supplies
Camping gear if you are staying on campus:
tent and sleeping pad (unless you are staying in our tent with a cot provided)
warm sleeping bag
pillow, toiletries, and towel
flashlight and lantern
alarm clock
Field gear for everyone:
day pack
sunscreen
insect repellant
water bottles
plastic containers for packed lunches
sense of humor
You might also want to bring:
camera
binoculars
hand lens
camp chair
Clothing:
The weather in the Sierra Nevada can vary greatly, even in a single day. Be prepared for chilly temperatures at night, even below freezing early in the summer. Rain is a possibility any time, whether forecast or not. Variable weather clothing that can be layered is best: long pants and a long-sleeved shirt, warm sweater and jacket, t-shirt and shorts or skirt, sturdy shoes or hiking boots, sun hat, rain gear, and a warm hat or gloves for cold weather and/or night activities. And, if you come later in the season, bring your swimsuit for afternoon dips in the lakes!