Medicinal and Edible Wild Plants
Start Date: July 27 - 30, 2023
Instructor: Kathi Keville
Fee: $370.00
Term: Summer 2023
Workshop Description
Explore the Sierra Nevada's rich plant diversity as we walk through woods and meadows and along the river in search of nature's bounty. We will identify and use edible and medicinal plants. The ethnobotany of plant-based uses and concepts by indigenous peoples worldwide will be blended with modern science, plus Kathi's own experience using wild plants as food and medicine for several decades. Over 90% of modern drugs started out as plant remedies. Learn techniques for proper ID. Ethically harvest and preserve wild foods and medicines--safely. We will see natural medicines that have long been used effectively to treat many disorders, including pain, wounds, fever, flu, and digestive and urinary tract complaints. Actually, most of the wild foods also have medicinal uses. We will also cover local and worldwide historical significance for plant use in ceremony, basketry, tea, skincare products, and medicine. We'll be making some very wild remedies of our own and dine on a wild lunch that we collect and prepare. Kathi will show off her herbal 1st-aid kit to show how even more plants can be turned into simple remedies. Handouts include plants lists and notes on their uses.
Each day, we venture out to explore a different eco system and collect samples in a conscientious and ethical manner. Then, we return to campus for a lab to make wild herbal salve, teas, and other herbal concoctions. The hikes are short and move very slowly since there is an abundance of plants to see. We will employ botany and the location and even the plant's smell to assure you can ID them in the future. A handy way to assist plant ID is to tape a small plant sample in your notebook to create your own mini-herbarium.
Halsey Falls trail (6100 ft. elevation) past the Sierra Buttes has an amazing assortment of edible and medicinal plants—the most I have seen. We will spend several hours discussing at least 45 of the most interesting plants on this one-mile trail. These include elder, angelica and oh, so many more! In addition, we will enjoy splendid views. The creek we walk along is filled with water plants and perfect to dip in our feet or go swimming at the base of Halsey Falls (really a cascade) during our lunch break. Our exploration also includes viewing petroglyphs left by the areas' indigenous peoples and a discussion of plants growing around them.
Love Falls on the Yuba River in the Haypress Valley drops down to 4550 ft elevation so has a different section of plants, such as mugwort, soap root and Ceonothus. Our hike down to the falls is only ½ mile to a swimming hole—if the river is not raging. We also visit the Kentucky Mine Museum to view local basketry and a beautiful pressed flower book with flowers still vibrant after over a century. See if you can ID them! Plant ID books are also sold here.
We will also explore and ID another set of High Sierra meadow plants (6200 ft elevation), look at useful plants growing right around our San Francisco campus, tell plants stories around an evening fire, and take an optional evening trip to the high desert to see high desert sage and stop in at Sierra Hot springs. Join us for what promises to be a full weekend of botanical exploration shared with a group of other plant lovers.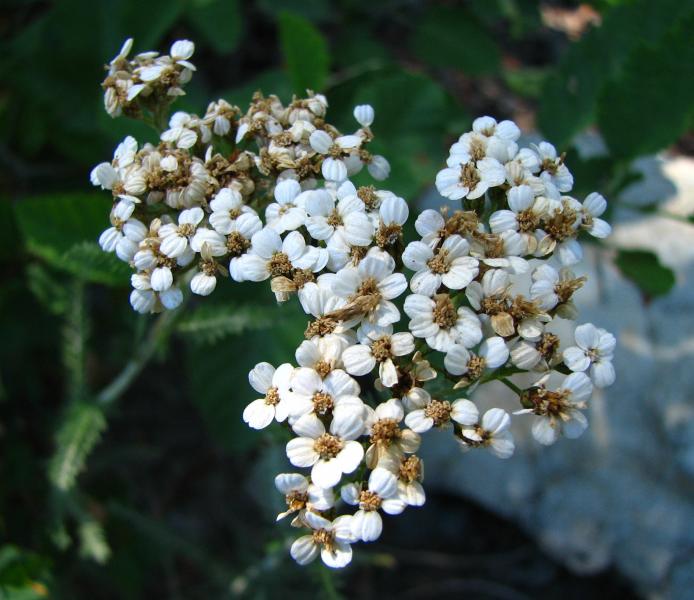 Instructor Bio
Kathi Keville
Kathi Keville is a renowned herbalist, founder of the American Herb Association and author of 15 books on herbal topics. She contributed the ethnobotanical knowledge to Wildflowers of Nevada and Placer Counties, California. She lives in the Sierra, where she has led wild and edible plant walks in the Sierra since 1974 and has been teaching this SF Field Campus course for twenty years. It will be the subject of her next book. You can learn more by visiting or contacting her through her website. 
Workshop Details
Workshop Schedule
Plan to arrive on Thursday evening since the first class meets at 8:30 a.m. Friday morning. There will be optional class-related evening activities. Last class finishes at 3:30 p.m. on Sunday.
Workshop Supplies List
Suggested reading
Wildflower Walking in Lakes Basin of the Northern Sierra, by Toni Fauver and Marion Steinbach. 
Living Wild: Gardening, Cooking and Healing with Native Plants of the Sierra Nevada, by Alicia Funk. Available from Amazon.
Medicinal Plants of the Mountain West, by Michael Moore. Available from Amazon.
Sierra Nevada Wildflowers, by Elizabeth Horn. Available from Amazon
Sierra Nevada Wildflowers: A Field Guide to Common Wildflowers and Shrubs, by Karen Wiese. Available from Amazon.
Western Medicinal Plants and Herbs, by Steven Foster and Christopher Hobbs. Available from Amazon.
Lodging and Camping Supplies
Camping gear if you are staying on campus:
tent and sleeping pad (unless you are staying in our tent with a cot provided)
warm sleeping bag
pillow, toiletries, and towel
flashlight and lantern
alarm clock
Field gear for everyone:
day pack
sunscreen
insect repellant
water bottles
plastic containers for packed lunches
sense of humor
You might also want to bring:
camera
binoculars
hand lens
camp chair
Clothing:
The weather in the Sierra Nevada can vary greatly, even in a single day. Be prepared for chilly temperatures at night, even below freezing early in the summer. Rain is a possibility any time, whether forecast or not. Variable weather clothing that can be layered is best: long pants and a long-sleeved shirt, warm sweater and jacket, t-shirt and shorts or skirt, sturdy shoes or hiking boots, sun hat, rain gear, and a warm hat or gloves for cold weather and/or night activities. And, if you come later in the season, bring your swimsuit for afternoon dips in the lakes!