Natural History of the Sierra Nevada
Dates: July 4 - 9, 2023
Instructor: J.R. Blair
Fee: $500.00
Term: Summer 2023
Workshop Description
Join us on a series of outings to explore the magnificent lakes, wildflower-filled forests, and lush meadows of the Lakes Basin and Sierra Valley, where we will identify an wide variety of fungi, plants, and animals. This will be a unique opportunity to immerse ourselves in one special part of the Sierra Nevada.
We will explore how different elevation, precipitation and temperature regimes affect montane ecosystems and the vegetation and wildlife adapted to these conditions. Learn how to identify the organisms that are characteristic of these various ecosystems. Daytime trips to various habitats will also explore how human practices are affecting our forests, streams and wetlands which, in turn, impact dependent wildlife. Related conservation issues will be discussed.  Some days include moderate hiking. Short evening lectures will supplement the day's activities. Bring your binoculars and field guides. Suggested text: The Laws Field Guide to the Sierra Nevada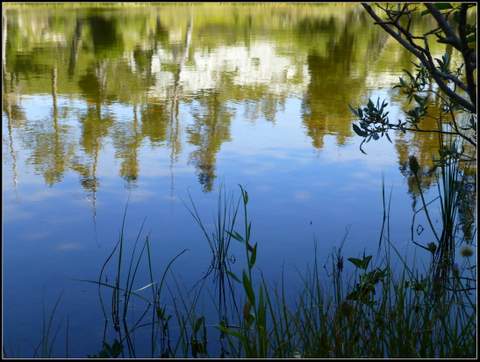 Instructor Bio
J.R. Blair
J.R. Blair has been a naturalist in California (and elsewhere) for many decades. In the 1970's and '80's he worked in outdoor education programs in the Sierra Nevada as well as in coastal areas of the state. He attained his MA at San Francisco State University in 1999, focusing on mushrooms, subsequently working as a lecturer in the Department of Biology there until his retirement in 2020. He became the director of the Sierra Nevada Field Campus in 2010.
jrblair@sfsu.edu
Workshop Details
Workshop Schedule
Arrive Tuesday evening for a 7:30 PM introduction. After morning breakfast, we will carpool at 8 AM to our "destination du jour" and return to the field station mid-afternoon. After dinner, there will be short evening lectures and discussions starting at 7:30 PM. Class will finish by noon on Sunday July 9.
Lodging and Camping Supplies
Camping gear if you are staying on campus:
tent and sleeping pad (unless you are staying in our tent with a cot provided)
warm sleeping bag
pillow, toiletries, and towel
flashlight and lantern
alarm clock
Field gear for everyone:
day pack
sunscreen
insect repellant
water bottles
plastic containers for packed lunches
sense of humor
You might also want to bring:
camera
binoculars
hand lens
camp chair
Clothing:
The weather in the Sierra Nevada can vary greatly, even in a single day. Be prepared for chilly temperatures at night, even below freezing early in the summer. Rain is a possibility any time, whether forecast or not. Variable weather clothing that can be layered is best: long pants and a long-sleeved shirt, warm sweater and jacket, t-shirt and shorts or skirt, sturdy shoes or hiking boots, sun hat, rain gear, and a warm hat or gloves for cold weather and/or night activities. And, if you come later in the season, bring your swimsuit for afternoon dips in the lakes!