Wildlife Sound Recording Workshop
Dates: June 10 - 17, 2023
Instructor: Greg Budney
Fee: $950.00
Term: Summer 2023
Workshop Description
This workshop is designed for researchers, students, and individuals interested in applying bioacoustic methods to research or contributing to research in fields such as behavioral ecology, taxonomy, and conservation. Acoustic recording is increasingly used to investigate basic and applied questions about animal biology. Digital audio recording technology and computer-based software for analyzing sounds are relatively inexpensive and readily accessible, however few formal resources exist for biologists to learn how to use the equipment and software appropriately. 
This workshop provides participants with essential technical skills for the capture of acoustic signals under variety of field conditions and appropriate use of acoustic analysis software relevant to basic research or conservation questions. In addition to covering best practices for recording, participants receive an introduction to the analysis of animal sounds. Through hands-on field instruction each morning participants will master field recording techniques and through afternoon lectures each acquire the conceptual background needed to support acoustic recording and research.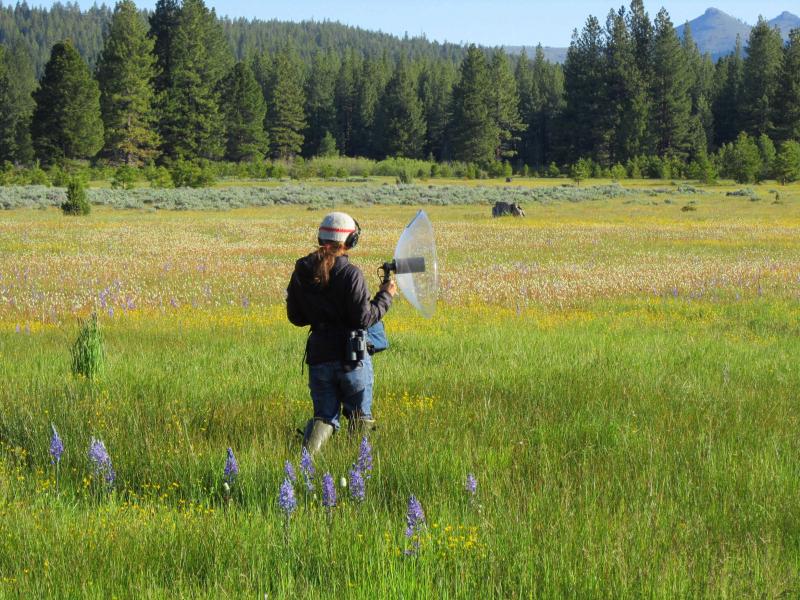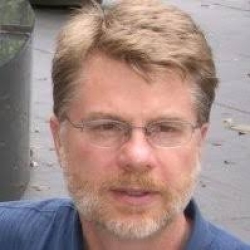 Instructor Bio
Greg Budney
Greg Budney is the former Audio Curator of the Cornell Laboratory of Ornithology and an experienced field recordist. He has conducted workshops on how to recording wildlife sounds annually at the SNFC since 1989.
Greg encourages student contact: nagra.ivs@gmail.com
Travel
IF YOU PLAN TO FLY TO THE WORKSHOPS...
The closest major airport is Reno-Tahoe International Airport (RNO).  Participants should plan the arrive in Reno on June 9.  We recommend staying at the La Quinta Inn (tel: 775-348-6100, 4001 Market St, Reno, NV 89502).  Instructors will pick-up participants at the La Quinta Inn 10:30am on June 10 for the 2 hour drive from Reno to the SFSU Sierra Nevada Field Campus.   Participants can choose to stay at other hotels or inns, however, they must get to the La Quinta by 10:30am on the 10th for the van ride to the Field Campus. 
IF YOU PLAN TO DRIVE TO THE WORKSHOPS...
Please arrive at the Field Campus by noon on June 10th.  Here are driving directions,  The physical address of SFSU's Sierra Nevada Field Campus is:
San Francisco State Sierra Nevada Field Campus
35400 Hwy 49
Calpine , California , 96124 USA*
Workshop Schedule
* Please note that this schedule is subject to change depending upon weather conditions, presence of bears, and logging operations.
04:45 - Coffee, tea, fruit and bread for toast.
05:10 - Vehicles depart field campus for recording site
08:30 - Breakfast in the field
09:00 - Return to field recording
10:30 - Depart field site for return to field campus
12:00 - Lunch
13:30 - Lecture and critique of field recordings
18:00 - Dinner
(Note: The dinner bell is rung twice. The first bell is an alert that dinner will be served in ten minutes. The second bell is rung when dinner is ready.)
19:30 – Critical listening, possible evening presentations, and preparation for next day's field recording. 
Lecture topic schedule
*Please note that this schedule may be subject to change due to lecture hall & equipment availability, weather, etc.
SATURDAY 
Afternoon
• Introduction and issuing of loaner recording equipment followed by a field recording demonstration.
Evening
• Prepare equipment for 5AM Sunday morning departure
• Instructions for Sunday morning recording followed by informal drinks before dinner
SUNDAY 
Morning/afternoon
• Microphones
• Documenting recordings 
Evening
• Critical listening session
MONDAY 
Morning/afternoon
• The digital audio recorder
• Metering
• Introduction to sound analysis 
Evening
• Critical listening session
TUESDAY 
Morning
• Selection of equipment 
Afternoon
• Sound analysis software 
Evening
• Critical listening session
WEDNESDAY 
Morning
• Multi-channel microphone techniques and equipment evaluation 
Afternoon
• Equipment assessment and organizing your field recording system 
Evening
• Critical listening
THURSDAY 
Morning
• Digital audio work stations 
Afternoon
• General question and answer session
FRIDAY 
Morning/afternoon
• Soldering & cables 
Evening
• Closing ceremony
SATURDAY 
Morning
• Optional field recording for those not departing (led by one or more instructors)
• Departure to Reno after 7 am breakfast
Workshop Supplies List
Participants should plan to bring a complete recording system consisting of a portable digital audio recorder, microphone with windscreen, headphones, and recording media. If available, a mains power supply for the audio recorder is also recommended. A limited amount of field recording equipment is available for loan on a first-come, first-served basis. Participants should also bring a laptop computer and power supply is required for the analysis instruction.
Lodging and Camping Supplies
Camping gear if you are staying on campus:
tent and sleeping pad (unless you are staying in our tent with a cot provided)
warm sleeping bag
pillow, toiletries, and towel
flashlight and lantern
alarm clock
Field gear for everyone:
day pack
sunscreen
insect repellant
water bottles
plastic containers for packed lunches
sense of humor
You might also want to bring:
camera
binoculars
hand lens
camp chair
Clothing:
The weather in the Sierra Nevada can vary greatly, even in a single day. Be prepared for chilly temperatures at night, even below freezing early in the summer. Rain is a possibility any time, whether forecast or not. Variable weather clothing that can be layered is best: long pants and a long-sleeved shirt, warm sweater and jacket, t-shirt and shorts or skirt, sturdy shoes or hiking boots, sun hat, rain gear, and a warm hat or gloves for cold weather and/or night activities. And, if you come later in the season, bring your swimsuit for afternoon dips in the lakes!