Night Photography
Dates: July 16 - 21, 2023
Instructor: Brennan Wenck-Reilly and Scott Finsthwait
Fee: $500.00
Term: Summer 2023
Workshop Description
The High Sierras are a fantastic place for you to learn to shoot night photography. The area around the field campus will provide us with a tremendous amount of opportunity to hone your skills. Whether you are just beginning in photography or if you feel very competent with your photography skills this course will offer you the opportunity to collaborate with others to learn new skills. During the hands-on portion of the class we will be visiting different locations every night to practice different techniques as well as different lighting situations. Afternoons will consist of hands on learning of how to use your cameras, how to edit your photos, and how to take better photographs. Morning you will be free to do what you like, (Even join for a sunrise photography session if you feel like burning the candle at both ends). You don't need to own a nice camera to take this course, but it is highly recommended that you borrow or rent one for the duration of the course.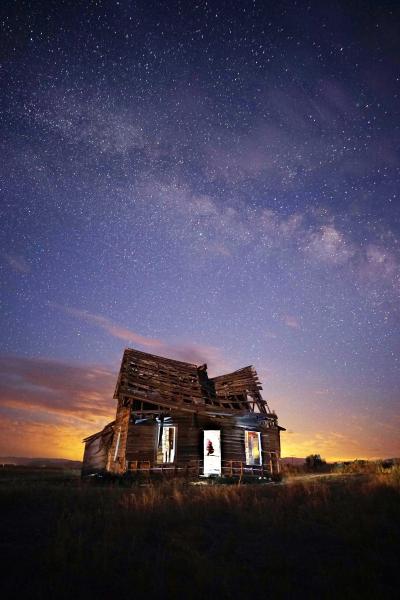 Instructor Bio
Brennan Wenck-Reilly
Brennan Wenck-Reilly is an amateur photographer with a sleeping disorder. Seems this worked out well for honing those night photography skills. In school he studied Cinematography, and that love and knowledge of film exposure has easily been transferred to digital photography. You can see his work at City Art Gallery in the Mission District of San Francisco as well as at various other cafe's and galleries from time to time. You can contact him at brennanwenck@gmail.com
Scott Finsthwait
In 1998, after teaching high school in the Czech Republic, Scott returned to his hometown of Atlanta and enrolled in a summer photography program in Missoula, Montana. Scott has pursued his love of photographing people, urban landscapes, events and abstracts while teaching middle school in Sweden, taking care of a relative with Alzheimer's, and teaching in the Berkeley Unified School District. He has been a full-time photographer in the San Francisco Bay Area since 2011. You can also contact him at scott@scottfinphotography.com
Workshop Details
Sample Workshop Schedule
Sunday Evening: getting familiar with your equipment
Monday Afternoon lecture: Basic photography, Exposure, Light Compensation, ISO, etc.
Monday Evening:  The Cityscape. We will spend the evening shooting in Downeville
Tuesday Afternoon Lecture: Lighting the night 
Tuesday Evening: Practice lighting techniques at various locations
Wednesday Afternoon Lecture: Basic Editing of digital images
Wednesday Evening: Shooting the Buttes
Thursday Afternoon lecture: Advanced techniques; Multiple exposure, star trails
Thursday Evening: Various locations in Sierra Valley
Friday before noon: Slide show of the weeks' best shots.
Workshop Supplies List
Required Equipment
Notebook
DSLR with wide angle lens and camera manual
Memory (at least 2 cards, 16Mb each)
Extra Batteries! And a charger
Tripod (any will do, heavier the better)
Computer with image editing software
Headlight that has a red light function
Flashlights for lighting up scenery at night
Warm clothes (jackets, hats, gloves, long under ware)
Water bottle
Recommended Equipment
Camera remote
Hand heaters
Snacks
More flashlights
Lodging and Camping Supplies
Camping gear if you are staying on campus:
tent and sleeping pad (unless you are staying in our tent with a cot provided)
warm sleeping bag
pillow, toiletries, and towel
flashlight and lantern
alarm clock
Field gear for everyone:
day pack
sunscreen
insect repellant
water bottles
plastic containers for packed lunches
sense of humor
You might also want to bring:
camera
binoculars
hand lens
camp chair
Clothing:
The weather in the Sierra Nevada can vary greatly, even in a single day. Be prepared for chilly temperatures at night, even below freezing early in the summer. Rain is a possibility any time, whether forecast or not. Variable weather clothing that can be layered is best: long pants and a long-sleeved shirt, warm sweater and jacket, t-shirt and shorts or skirt, sturdy shoes or hiking boots, sun hat, rain gear, and a warm hat or gloves for cold weather and/or night activities. And, if you come later in the season, bring your swimsuit for afternoon dips in the lakes!