Fire, Water, and Conservation in the Northern Sierra Nevada
Dates: August 13 - 18, 2023
Instructor: Michael Vasey
Fee: $500.00
Term: Summer 2023
Course Description
The goal of this workshop is to introduce local citizens, students, and other interested people to the theory and practice of the conservation and restoration of fire-prone Sierra Nevada landscapes, including their human communities, forests, wetlands and the riparian ecosystems associated with their watersheds. 
We will explore these issues in the context of an indigenous "world view" that underlies Traditional Ecological Knowledge; briefly review the ecological problems arising from the impacts of forest and watershed management associated with Western land use practices; and, finally, explore the need for collaborative partnerships among residents, agencies, non-profits and others to assess and treat forest and watershed landscapes proactively to protect their increasingly at-risk lands, people, and ecosystems. In particular, we will work with the North Yuba Forest Partnership (NYFP) and key faculty and experts associated with San Francisco State University (SFSU) through the Sierra Nevada Field Campus (SNFC), and other collaborators, to  develop the foundation of what could become a long-term citizen science monitoring program designed to track potential ecological impacts and benefits from forest thinning and montane wetland restoration.
The workshop will be held at the SNFC and involve lectures, guest lectures, field trips, field design and some field sampling experience.  While the primary focus is on monitoring impacts to vegetation, we are also interested providing a framework that could attract scientists interested in monitoring mammals, birds, fungi, insects, and other organismal groups. Ideally, this workshop will lead to the establishment of a long-term, citizen science monitoring program that focuses on biological changes to both control sites and treatment sites over time.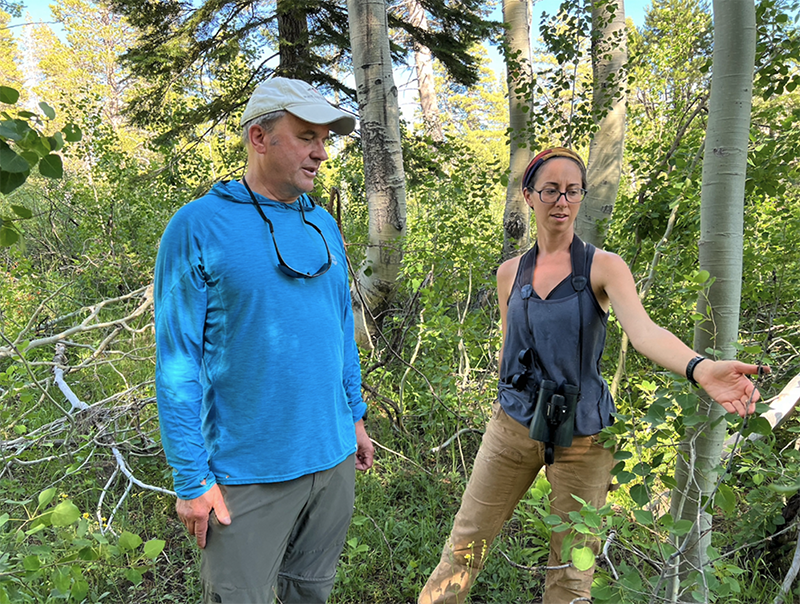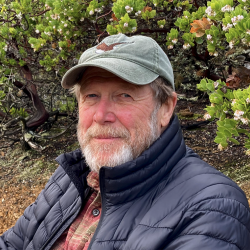 Instructor Bio
The instructor for this course is Dr. Michael Vasey. Mike is now Faculty Emeritus with the Departments of Biology as well as Geography and the Environment at SF State. He has a long history of working with non-profit environmental organizations and taught Conservation Biology for two decades at SF State University. He worked on a national tidal wetland monitoring program for the NOAA National Estuarine Research Reserve Program for the past eight years. Mike has a cabin near the field campus and has taught classes for the SNFC for many years. He has a passion for the North Yuba watershed and its surrounding landscapes. Manzanitas also loom large in his legend! 
Course Details
Course Schedule
Class will meet early on Sunday afternoon, August 13 for a full orientation. A full schedule will be circulated at that time. Once the schedule is set and the student participants are determined, the full draft schedule will be sent to all students by email. For further information, contact mvasey@sfsu.edu.
Supplies List
Students should bring sturdy field shoes, gloves, a hat and sun glasses for protection, a field journal, water bottle, small pack, and personal computer capable of email and internet connections for class time (rather than field).
Lodging and Camping Supplies
Camping gear if you are staying on campus:
tent and sleeping pad (unless you are staying in our tent with a cot provided)
warm sleeping bag
pillow, toiletries, and towel
flashlight and lantern
alarm clock
Field gear for everyone:
day pack
sunscreen
insect repellant
water bottles
plastic containers for packed lunches
sense of humor
You might also want to bring:
camera
binoculars
hand lens
camp chair
Clothing:
The weather in the Sierra Nevada can vary greatly, even in a single day. Be prepared for chilly temperatures at night, even below freezing early in the summer. Rain is a possibility any time, whether forecast or not. Variable weather clothing that can be layered is best: long pants and a long-sleeved shirt, warm sweater and jacket, t-shirt and shorts or skirt, sturdy shoes or hiking boots, sun hat, rain gear, and a warm hat or gloves for cold weather and/or night activities. And, if you come later in the season, bring your swimsuit for afternoon dips in the lakes!