WGS 105 Feminism and Self-Care: Perspectives and Practices
Dates: July 23 - 28, 2023
Instructor: Martha Kenney
Fee: $395.00
Term: Summer 2023
Course Description
This class provides a personal, practical, and intellectual engagement with an active practice of feminist self-care. We engage with feminist scholars and activists who have argued for the importance of embodiment and experiential learning in relation to self-care practices. In this special iteration of the class at the Sierra Nevada Field Campus, we will consider how settler colonialism and segregation have made the U.S. wilderness the purview of white masculinity. In opposition to these histories, we will reclaim the outdoors as a possible space for self-care and community care for minorized people, using the natural environment of the Sierras as our feminist laboratory. All are welcome! No previous outdoor experience is required.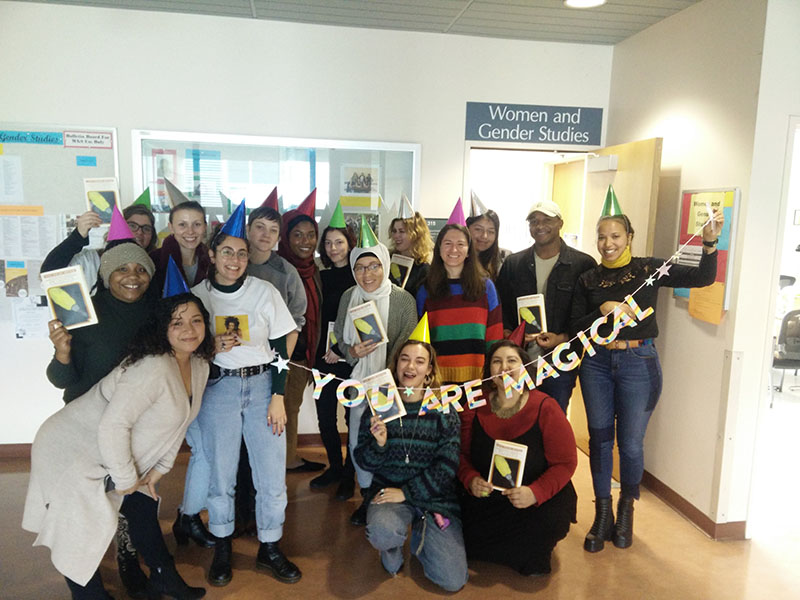 Instructor Bio
Martha Kenney (Ph.D. History of Consciousness, UC Santa Cruz) is a feminist science studies scholar whose research explores the poetics and politics of biological storytelling. Her current project examines and intervenes in the narratives emerging from the new field of environmental epigenetics, which studies how signals from the environment affect gene expression. Specifically, she looks at how assumptions about gender, race, class and sexuality influence the design of epigenetic experiments on model organisms and how we understand the relationship between bodies and environments. She has published articles in journals such as Social Studies of Science, Science, Technology & Human Values, BioSocieties and Catalyst: Feminism, Theory, Technoscience. Dr. Kenney teaches courses on the politics of science, technology, medicine and the environment.
Lodging and Camping Supplies
Camping gear if you are staying on campus:
tent and sleeping pad (unless you are staying in our tent with a cot provided)
warm sleeping bag
pillow, toiletries, and towel
flashlight and lantern
alarm clock
Field gear for everyone:
day pack
sunscreen
insect repellant
water bottles
plastic containers for packed lunches
sense of humor
You might also want to bring:
camera
binoculars
hand lens
camp chair
Clothing:
The weather in the Sierra Nevada can vary greatly, even in a single day. Be prepared for chilly temperatures at night, even below freezing early in the summer. Rain is a possibility any time, whether forecast or not. Variable weather clothing that can be layered is best: long pants and a long-sleeved shirt, warm sweater and jacket, t-shirt and shorts or skirt, sturdy shoes or hiking boots, sun hat, rain gear, and a warm hat or gloves for cold weather and/or night activities. And, if you come later in the season, bring your swimsuit for afternoon dips in the lakes!